Published by
BANG Showbiz English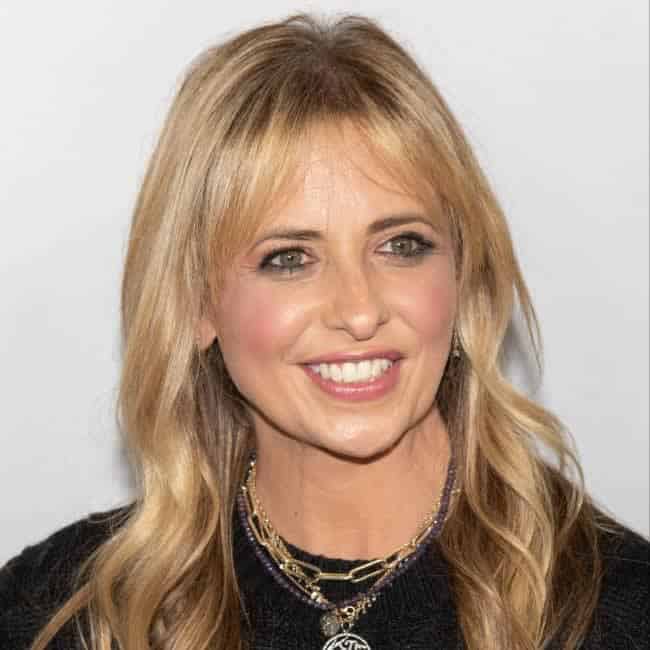 Sarah Michelle Gellar has revealed Dolly Parton was a producer on 'Buffy The Vampire Slayer'.
The 45-year-old actress – who played Buffy Summers in the classic show from 1997 to 2003 – has opened up on the role the country music legend played in bringing the iconic series to the small screen.
Appearing on 'The Tonight Show with Jimmy Fallon' this week, she said: "Yes, little known fact. The legend Dolly Parton was a producer."
Back in 1986, Dolly and producing partner Sandy Gallin founded Sandollar Productions, going onto produce movies like 1991's 'Father of the Bride' and 1995's 'Sabrina'.
The company also went on to produce 'Buffy the Vampire' slayer, as well as its spin-off series 'Angel' from 1999 to 2004.
And although the '9 to 5' hitmaker wasn't particularly hands-on when it came to the making of the show, Sarah revealed she did send gifts to the cast.
She added: "We never saw her,. We'd get Christmas gifts in the beginning that would have our name, and I would think, 'She doesn't know who I am.' "
However, it turned out Dolly was keeping up and Sarah revealed the 'Jolene' hitmaker once praised her performance as Buffy.
She gushed: "One day, somebody asked her about it and she complimented the show and my performance. I was like, 'Oh, I can die now. Dolly Parton knows who I am and thinks I'm good.' "
Meanwhile, Sarah – who stepped away from Hollywood back in 2014 to focus on raising her and Freddie Prinze Jr's two children, Charlotte, 12, and Rocky, nine – recently admitted she worried there might not be a place for her when she decided to go back to work.
She said: "Your job may not always be there. You can be surpassed by other people; interests change."
Sarah had been planning to return to Hollywood shortly before the COVID-19 pandemic struck so her career break was extended as the health crisis shut down movies and film productions across the globe.
She finally got back to work last year with a part in Netflix's teen comedy 'Do Revenge' and she's now appearing in Paramount+ series 'Wolf Pack'.