Published by
BANG Showbiz English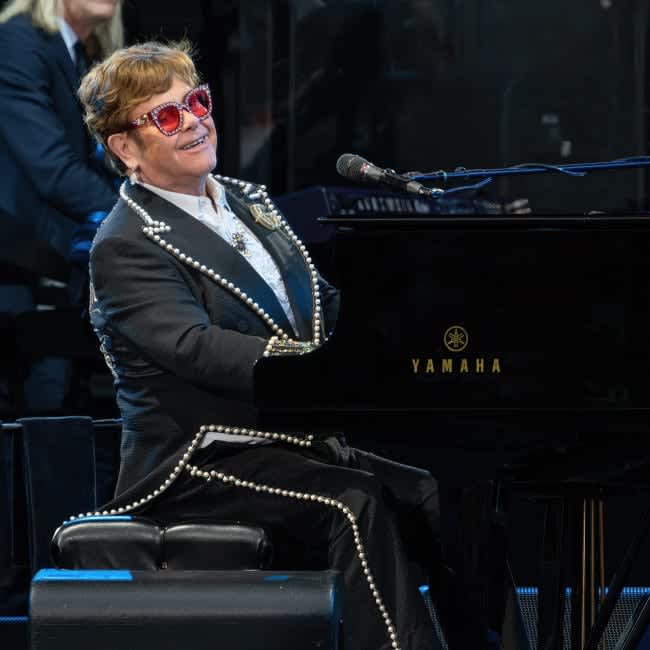 Sir Elton John got into shape for his tour by walking six miles a week in his swimming pool.
The 'Farewell Yellow Brick Road' started in 2018 and is due to conclude in Sweden in July and the 76-year-old pop legend has revealed he used the enforced break during the COVID-19 pandemic to start working out and his regular sessions have helped him bounce back from a series of health troubles including a bout of pneumonia and hip replacement surgery.
According to The Sun newspaper, he said: "I get up, have breakfast and go for a walk in the pool. At my age that is the best thing I can do. I walk sideways and do about six miles a week."
Sir Elton's final concert date in the UK will be at Glastonbury Festival in June. He'll then go on to perform in cities including Paris, France and Copenhagen Denmark before finishing up at the Tele2 Arena in Stockholm, Sweden on July 7.
The singer recently opened up about his decision to retire from the road following the end of the tour, insisting he wants to change his life and spend more time with his husband David Furnish and their two sons.
He told CBS: "I want to be with my family. I mean, I've been touring since I was 17 in the back of a van. I've had the most incredible life. I've been so lucky, and I've loved every single minute of it. But I've had enough of that applause, and I really want … I'll be 76 years of age when I stop touring in 2023. I want to do something different with the rest of my life."