Published by
OK Magazine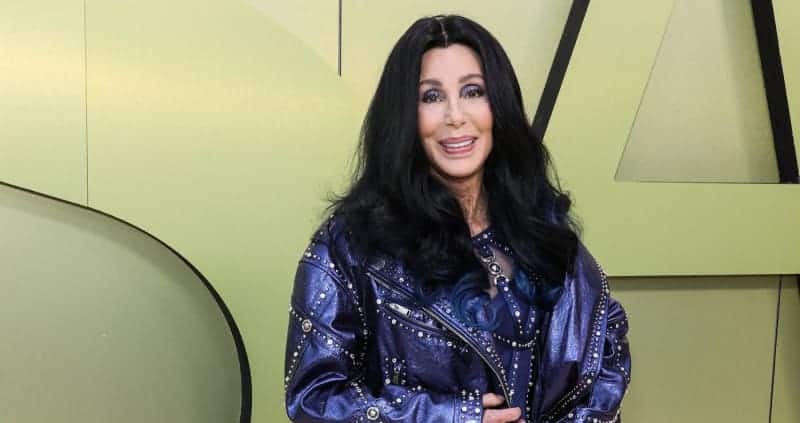 mega
Cher's list of romantic conquests is nothing short of mind-boggling — from Hollywood royalty to rock gods and a "bagel boy" — but there are only two men who she truly loved!
"I had just the greatest lovers ever! Not a long list. It's just a good list," she gushed. "I love having boyfriends. A girl can wait for the right man to come along — but in the meantime, that doesn't mean she can't have a wonderful time with all the wrong ones."
That list started with a one-night stand with Warren Beatty when she was 16 and he was 25. "I did it because my girlfriends were crazy about him and so was my mother. I saw Warren, he picked me up, and I did it. And what a disappointment!" she recalled. "Not that he wasn't technically good, or could be good, but I didn't feel anything."
Cher met Sonny Bono when she was 16 and he was 27, sepa-ated from his wife and trying to become a singer. "I swear to God, the moment I saw Sonny, everyone else in the room disappeared," Cher said. "He was the coolest guy ever."
The two began singing together, wed in 1964, and welcomed daughter Chastity — now Chaz — in 1969. They split in 1974, but after an ugly divorce, eventually forged a friendship. "You know, [Sonny and I] had such a strange relationship," Cher shared. "The day we got our divorce, he grabbed me, bent me backwards and kissed me, and we were hysterical. I couldn't keep angry with him for some reason. I had a lot of anger, but I couldn't stay angry."
Cher gave the eulogy at Sonny's funeral after he died in a skiing accident in January 1998. Next up for Cher was record producer David Geffen, who helped her get out of contracts that enabled Sonny to control her career. "I was the first person to share his bed and to share his life," Cher said of the openly gay Geffen. "People don't believe that, or they don't want to believe it, or they don't understand how it could be. But we were really crazy about each other."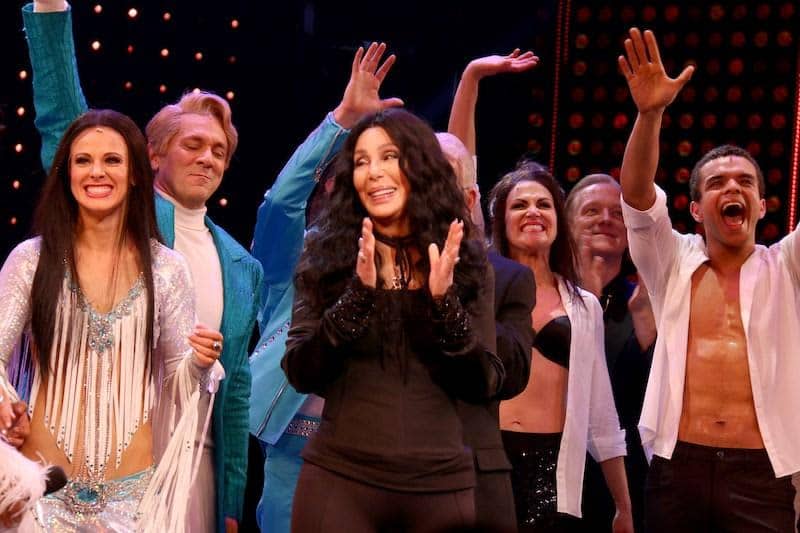 That fizzled, and in June 1975, just five days after her divorce from Sonny was final, the 29-year-old "Gypsies, Tramps & Thieves" singer wed rocker Gregg Allman, 27. Nine days later, Cher filed for divorce, mostly because of Gregg's problems with drugs and alcohol. But the love was too strong, and within a matter of weeks the pair were reconciled. "Gregory was a Southern gentleman who also happened to be a heroin addict," she said. "And he tried hard to get off them [drugs]." Then their son Elijah Blue was born, and "a year later I left Gregory for good. As crazy as I was about him, I wasn't going to let him be around my kids."
The couple split for good in 1977. Cher met KISS rocker Gene Simmons after her daughter Chastity asked her to get his autograph at a party. But he later fell for Diana Ross when the two went Christmas shopping — to find a present for Cher!
Six-years-younger guitarist Les Dudek came next, after forming a rock band, Black Rose, with Cher. Their 1980 album was a dud, and by 1982, she'd moved on. Cher won the heart of New York Rangers playboy Ron Duguay — known as the Romeo of the Rink — briefly in 1982. Cher — 11 years his senior — said in an interview, "There is something beautiful inside him."
In 1984, she dated Val Kilmerbefore he played beach volleyball in Top Gun. "Val is terrific but sometimes it's just too intense and hot," Cher said, adding: "He is a great kisser. My rule of thumb, and it's never failed me, is if a man's a good kisser, he's a great f***."
After they broke up, Cher and Val developed a lifelong friendship. She stood loyally by Kilmer's side during his battle with throat cancer, offering him help and a place to stay. "He's like nobody I've ever known," she said.
"He is exasperating and hysterical. Thrilling and fun- ny, and doesn't do what anyone else does. I don't know how we stayed friends, we just did. We didn't try. We just were." Kilmer's Top Gun costarTom Cruise, at 23, was 39-year-old Cher's next paramour for a few months in late 1985.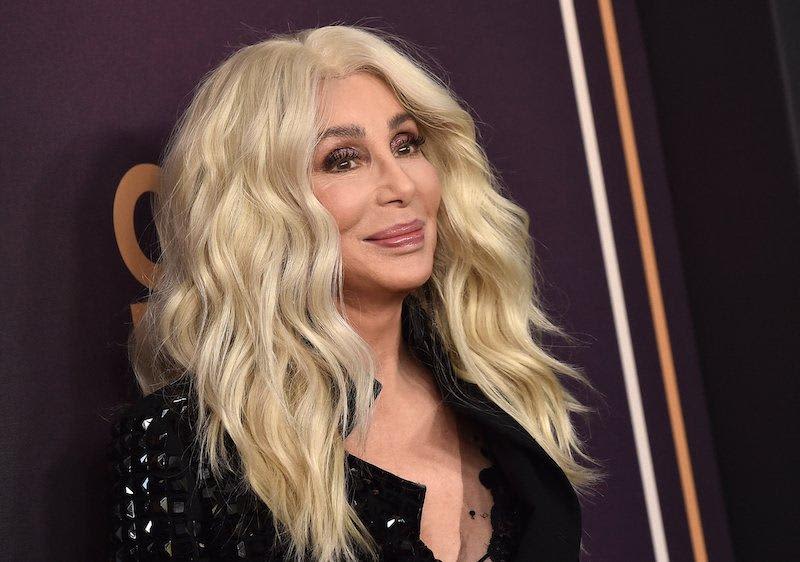 "He was shy," she said, adding: "It could have been a great big romance because I was crazy for him."
After a fling with Kilmer's agent Josh Donen, Cher fell hard for 18-years-younger Rob Camilletti. He earned his "Bagel Boy" nickname because of his day job while trying to make it as an actor. They stayed together for nearly three years. "He was like a rock," said Cher. "There was never a problem. Never a worry. I'm temperamental. Not like a star, but I'm mercurial, and if I was like, having some sort of tizzy, he'd say, 'I'm going to get cigarettes and I'll bring you a black and white cookie.' It's no denying I miss those days."
Never miss a story — sign up for the OK! newsletter to stay up-to-date on the best of what OK! has to offer. It's gossip too good to wait for!
Camilletti moved in with Cher in 1987. He was her date to the Oscars when she won for Moonstruck, but the pair broke up in 1989. Cher also hooked up with rock guitarists Richie Sambora of Bon Jovi and Eric Clapton. In 2008, she dated Hells Angel-turned-mountain-climber Tim Medvetz. Looking back, Cher revealed that out of the many men who stole her heart, there were only two true loves. When asked to name them, Cher admitted, "Well, I think Robert [Camilletti] and Gregory Allman."