Published by
BANG Showbiz English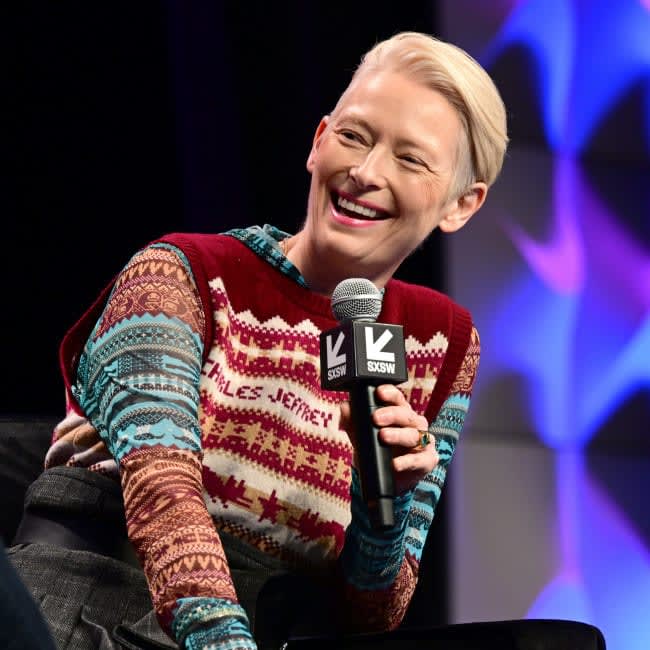 Tilda Swinton has refused to adhere to COVID-19 protocols on the set of her new movie.
The 62-year-old actress had been told to wear a mask "at all times" whilst on the set of her upcoming motion picture – which is set to begin shooting in Ireland within the coming months – but refused to do so as she insisted she is "very healthy" despite having contracted the virus multiple times.
Speaking as part of her keynote speech at the SXSW Film and TV Festival on Monday (13.03.23), she said: "I'm about to shoot a picture in Ireland, and I was told to wear a mask at all times, and I'm not. I'm sure this is being recorded. I've had COVID-19 multiple times so I'm full of antibodies and very healthy."
In 2022, the Academy Award-winning actress explained that while she had got off "relatively lightly" with the virus, she still suffered from vertigo and noticed a mental decline as she struggled to learn her lines for various projects.
She said: "I was coughing like an old gentleman who smoked a pipe for 70 years, and had nasty vertigo. I got off relatively lightly, but the worst thing is how it affected my brain. I did two films that I had to learn a lot of text for. I'm normally quite quick at studying, and picking stuff up, but this was like chewing a really big piece of gum. I couldn't remember my lines. [I have recovered] More or less, but I'm still forgetting things. I have to work my brain!"