Published by
BANG Showbiz English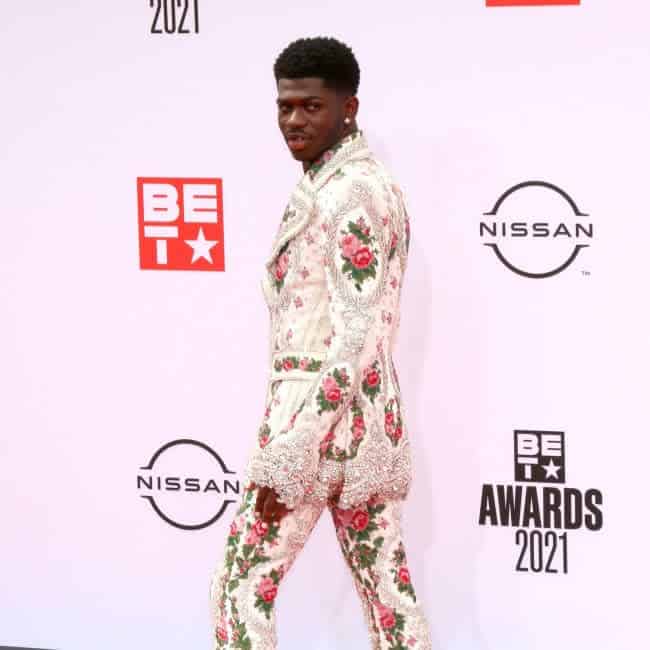 Lil Nas X has apologised to the trans community after being accused of making them the "punchline of a joke".
The 'Industry Baby' hitmaker faced a backlash after he shared a photo of influencer Glow Princess – whose real name is Armanda Tounghui – and jokingly suggested that it was actually a picture of him after "surgery".
He tweeted: "the surgery was a success [double heart emoji] (sic)"
When fans called out the 23-year-old rapper for making the trans community the "punchline of a joke", he hit back: "I'm literally just saying she looks like me y'all cannot be f*****' serious.
And when another fan asked why he "had to mention surgery," he replied, "because she has t******? are u dense?"
But shortly afterwards, the 'Old Town Road' singer – whose real name is Montero Hill – deleted his tweets and issued an apology.
He wrote: "apologies to the trans community i def handled that situation with anger instead of considering why it was not cool. much love to you guys. sorry (sic)"
Nas recently revealed he snubbed an offer to party with Beyonce because he didn't want to let down his fans.
He said: "I've actually been invited to come to one of her' Renaissance' parties and that was super dope. think it was on the day of one of the shows and I was like, 'Do I completely leave my fans stranded and don't come to the show to see Beyoncé or not?' but you know I couldn't. "
However, he is hoping he'll receive another invitation one day in the future.
He added: "Some time though for sure!"
The rapper went on to heap praise on Beyonce for making bold moves with her album 'Renaissance'.
He said: "The overall idea of this super duper pop legend, not even, this music legend in general, going into this direction that's not really mainstream at all. I think that's just so big of her. It's liberating."