Published by
BANG Showbiz English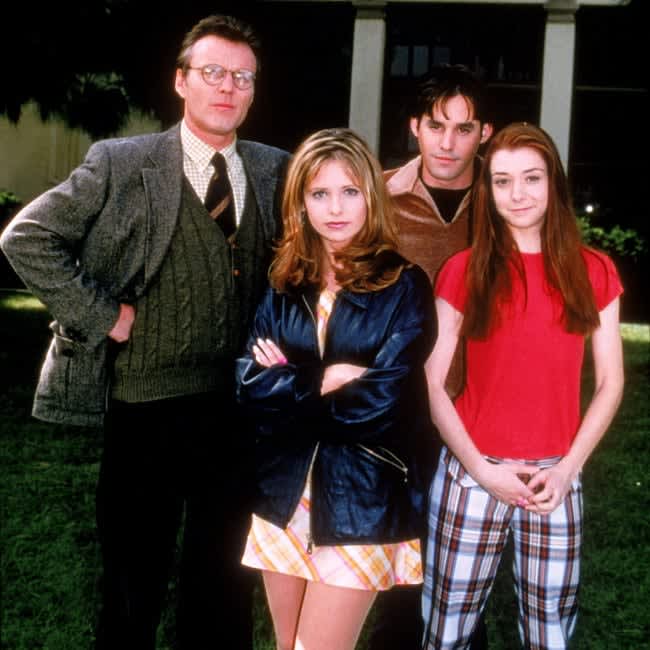 Sarah Michelle Gellar is "so proud" of 'Buffy the Vampire Slayer's legacy.
The supernatural drama series – which ran from 1997 to 2003 and was based on Fran Rubel Kuzui's 1992 film of the same name – saw a resurgence in popularity amid the COVID-19 pandemic, and Buffy Summers actor Sarah, 45, never gets bored of hearing people tell her how much the show means to them.
She told SFX magazine: "As an actor, all you ever want to do is a show that affects people, that they love and holds up.
"That is your legacy. I am so proud of what we created. It's been a tumultuous couple of years, and understanding the show and its legacy, there is good and bad to all of it. I have gotten to a place now where we can really appreciate the show for what we created. I am so proud that during the pandemic, the show reached a whole new generation of people that still felt that it spoke to them, that it was still timely and it still meant something to them."
The 'Wolf Pack' star also praised the horror genre for casting more women than most other genres.
She told the publication: "Horror takes you to a totally different place. It's also about the roles for women. Traditionally, there were only a few genres where women really could lead. I remember when 'The Grudge' came out, and I am sure it's been surpassed, but at the time it was the second-highest, female [fronted] opening ever. I am sure it's still in the top 10 because they just don't make movies with women up front in the lead. Horror is one of the few genres where you get to do that. Having a character like Buffy, who is so three-dimensional and hits all those notes … you don't just want to be the wife or the girlfriend."