Published by
BANG Showbiz English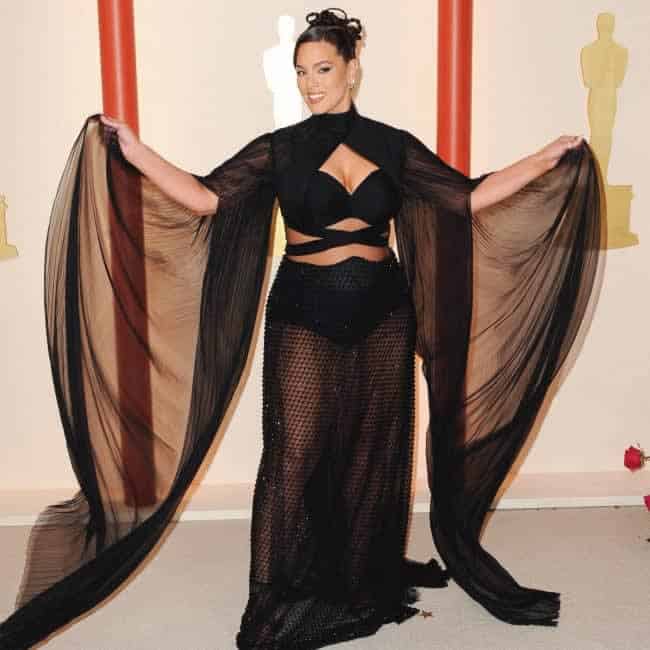 Ashley Graham is still "fighting" for more inclusivity in the modelling industry.
The 35-year-old model is frustrated by the lack of diversity in model sizes on the catwalk and thinks that "a lot of work" still needs to be done to incorporate females of all shapes and sizes.
Ashley told PEOPLE: "I have been working as a model for over 20 years, and I still am fighting to this day for equality of size diversity on the runway, on the covers of magazines, and film, and TV. And it's never felt complete.
"I think there's still a lot of work to do. And that's why I tell younger women and women who are also fighting for what things they believe is just to keep going.
"Keep fighting, keep striving for what it is that you want to change."
The plus-sized star admits that she has days where she feels "insecure" and has no shame in allowing herself to feel troubled at times.
Ashley said: "(I tell myself), 'It's okay. We're feeling insecure.' I don't fake it. I have faked it. But I think that it is okay to have those moments. And it's okay to live in that.
"We don't have to take ourselves and try to be something that we're not. And I think that that's the most important thing is to allow those feelings, but to not revel in that. It's about handling stress. How are you going to handle it in the moments?"
Ashley conducted a car-crash interview with Hugh Grant at the Oscars last month but revealed that she was sticking to her mother's advice to deal with the fallout from the chat – in which she was met with curt answers and an eye roll from the 'Four Weddings and a Funeral' star.
She told TMZ when she was asked about her reaction to the wave of support she has had since the interview: "You know what, my mama told me to kill people with kindness."