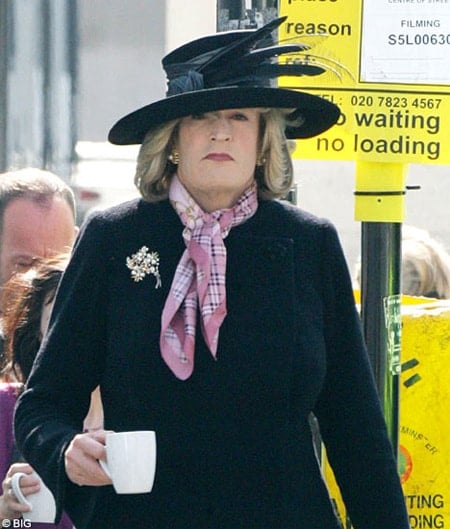 Rupert Everett is playing the headmistress Camilla Fritton in a remake of the 1954 film The Belles of St. Trinian's. But Everett says it was a more modern Camilla that inspired him for the role:
"I really enjoy dressing up like this, I call it my Parker-Bowles look."
According to the Daily Express, also starring in the movie about a "posh but anarchic girls school" are "Russell Brand, as Flash Harry, a womaniser first made famous by George Cole. Stephen Fry, Emily Watson and Colin Firth are appearing, too – and Kate Moss is rumoured to be in the cast."
Everett will also be playing the headmistress' brother. Both roles were taken on by Alaistair Sim in the 1954 film. Photo after the jump...
You may have missed…
Sydney Mardi Gras Parade Takes Oxford Street [tr]
A Night at La Scala [tr]
Rupert Everett on Indian AIDS Mission [tr]