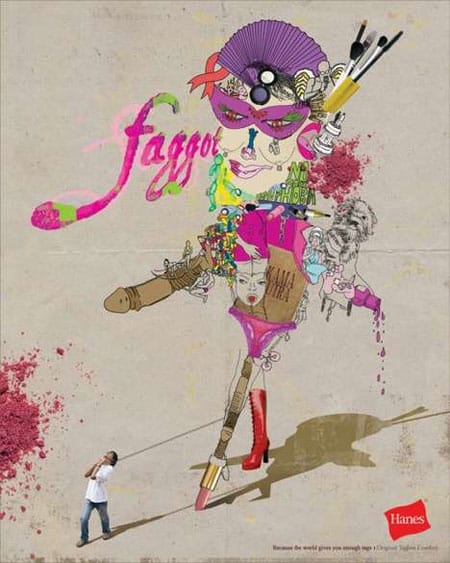 Last week I posted a set of ads for Hanes tagless underwear created by the Bombay division of McCann Erickson, features a man dragging a stereotype- and slur-laden caricature.
After GLAAD sent a letter to Hanes calling their use of slurs to sell underwear "reprehensible" the company released a statement distancing themselves from the ads and apologizing for them.
Wrote Hanes: "[T]hese ads were not developed at the request of Hanesbrands...the ads were developed by advertising agency McCann Erickson for their own purposes and did not receive authorized approval from Hanesbrands. We regret this episode and are taking steps to assure that such an event never occurs again. We apologize to all those offended by the ads. We, too, were offended."
The two other ads I've included again, AFTER THE JUMP...