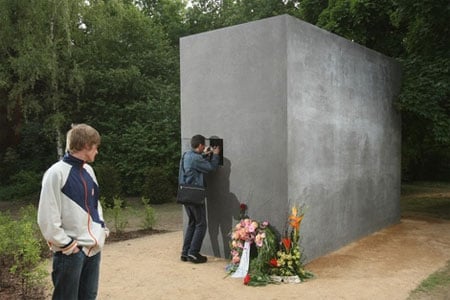 Just a bit more on the memorial that was unveiled yesterday in memory of gay victims of the Holocaust in Berlin. One of the clips below is the actual unveiling.In the other clip, the artists who created the monument, Berlin-based Norwegian-Danish artist duo Ingar Dragset and Michael Elmgreen, talk about the idea behind their design, and why featuring an endless loop video of a male couple kissing which is viewed as you peer through the tiny window, was important to them. Makes perfect sense.
(image above via daily dish)
And you're probably curious to see exactly what that clip looks like. You can watch it,
AFTER THE JUMP...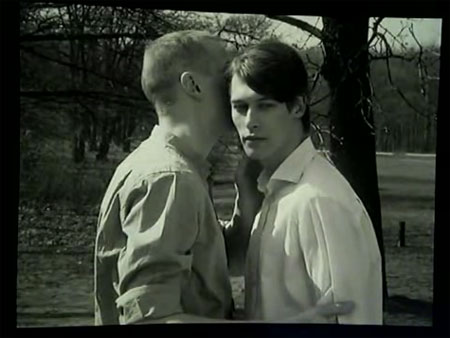 You may have missed…
Major Monument to Gay Holocaust Victims Unveiled Today in Berlin [tr]