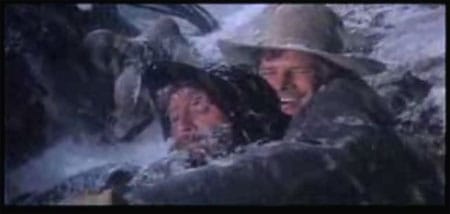 I remember the days when a Brokeback parody landed in my inbox three times a day. Well, here's one that takes on this summer's presumed blockbuster.
For those of you who haven't totally quit the genre, here's Indiana Jones and the Curse of the Gay Rabbi, featuring Harrison Ford and Gene Wilder...
Watch it, AFTER THE JUMP...