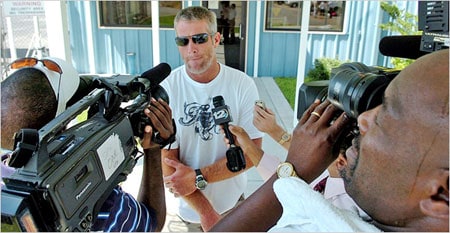 Brett Favre's bumpy journey out of retirement is finally over. He signed Wednesday night as the starting quarterback for the New York Jets.
At least he won't be missing this anymore...
Within hours of the announcement, a Favre Jets jersey was on sale at the Jets store.
AP clip, AFTER THE JUMP...

Previously
Sportrait: Brett Favre [tr]