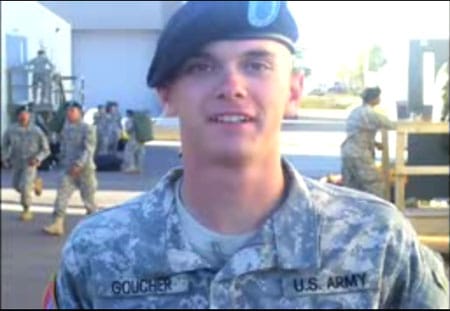 The body of Michael Goucher, a 21-year-old Pennsylvania man and Army veteran who had been missing since February 3 was found in a wooded area in rural PA southeast of Scranton on Wednesday: "Shawn Freemore, 19, of Upper Rock Ledge Estate was arrested Wednesday and charged with the murder of Michael Goucher, 21, eight days after Goucher was last seen alive."
Goucher had served "in the U.S. Army as a convoy driver and mechanic stationed in Alaska" in 2006, according to relatives, and had returned to Pennsylvania where he was working as a custodian. Now more details have emerged in the tragic chain of events: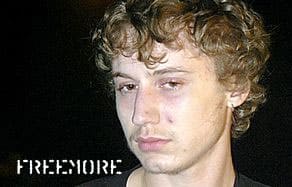 The Pocono Record reports: "Goucher disappeared on the night of Feb. 3 after leaving his Morningside Avenue apartment to go meet a friend, according to information gathered by Stroud Area Regional Police. His body was discovered more than a week later, around noon on Wednesday in a wooded area off Stoney Run Lane — about a quarter mile from where his missing car was reported to police the day before. State police said in court papers that Freemore admitted to killing Goucher and gave the following account of the events leading up to Goucher's murder: Freemore said he had met the victim last month and that the two men had a sexual encounter inside the victim's car off of Snow Hill Road. Freemore said another meeting was arranged for the night of Feb. 3 into early Feb. 4. Shortly after midnight, the two men met and Freemore said the victim tried to have sex with him, but Freemore refused and got out of the car. When Goucher followed, Freemore stabbed him in the neck, he said. He then admitted to forcing Goucher into the woods, stabbing him several more times and then taking his car keys. He covered the body with snow. Police said a knife and a cleaver were found near the victim's body. Coroner Dave Thomas told police the body was stabbed about 20 times. Freemore told police he drove the victim's car to the spot where it was discovered and then walked home, throwing his pants and shirt into the woods."
Goucher's aunt and uncle, who raised him since the age of 14, talk about their nephew, along with a local news report, AFTER THE JUMP...
(via pocono record)
And a news report via WNEP: