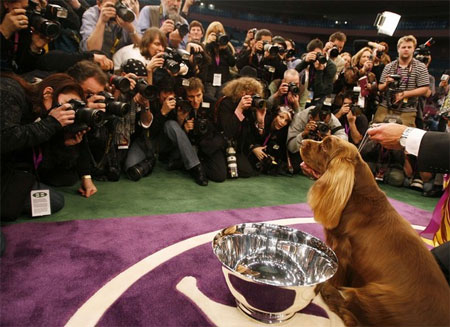 A senior canine is the nation's top pooch!
A 10-year-old (isn't that 70 in dog years?) Sussex spaniel named Stump was named "Best in Show" at the Westminster Kennel Club dog show last night at New York's Madison Square Garden. He's also the oldest dog ever to be given the honor in the show's history. It was also the first time that a Sussex spaniel had won the prize. Stump's owner only decided to show him a week ago.
Watch the report, AFTER THE JUMP...
Last year
Uno Becomes America's First Top Beagle [tr]