Gainesville, Florida voters may vote to repeal an anti-discrimination ordinance protecting LGBT people today, the Miami Herald reports: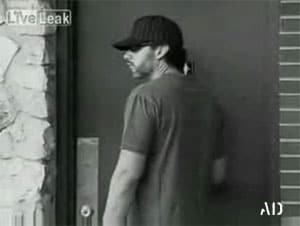 "The fight began after the city commission last year revised Gainesville's anti-discrimination ordinance to protect transgender people - those who are born one sex but identify with the other. That allows the city's approximately 100 transgender residents to use the public restroom of their choosing, along with protecting them from job and housing discrimination. Those supporting repeal say their message has remained consistent: 'Keep men out of women's restrooms!' ... 'That's our motive, plain and simple,' said Jim Gilbert, a spokesman for Citizens for Good Public Policy. On the other side, a group known as Equality is Gainesville's Business is campaigning for a 'no' vote on Charter Amendment 1. It argues that the city ordinance does not need amending and that the transgender argument is really a screen for a larger attack on sexual minorities. Home to the University of Florida, Gainesville is generally considered a gay-friendly city surrounded by conservative north Florida."
In January, I reported that Citizens for Good Public Policy was fueling their crusade against the ordinance by broadcasting a disgusting and misleading fear-mongering ad that showed a sexual predator entering a restroom at a child's playground.
The AP has reported that "Since the ordinance took effect, police have reported no problems in public restrooms stemming from the law."
Watch the "Yes on 1" and and the "No on 1" ads, AFTER THE JUMP...
The "Yes on 1" ad:
And here's the "No on 1" ad.