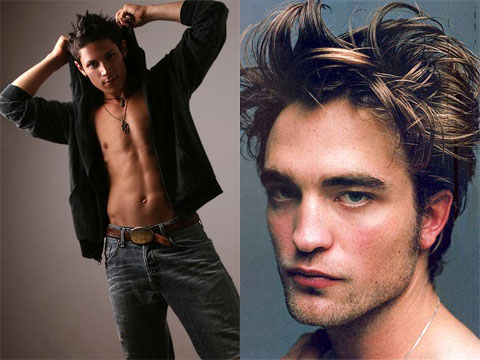 Alex Meraz, who plays Paul, a member of Jacob Black's Quileute wolf pack in the upcoming Twilight sequel New Moon, was asked about rumors that Pattinson stinks because he never showers.
Said Meraz: "He smells like roses! The first time I met him, I was like, 'Dude, you smell fantastic!' I don't know where people get this stuff from. He blushed and did his hair thing. He's comfortable in his own sexuality."
Watch the clip, AFTER THE JUMP...