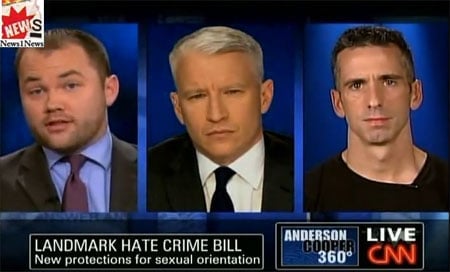 Towleroad's political director Corey Johnson joined The Stranger's Dan Savage on Anderson Cooper's show to discuss passage of the hate crimes bill and the current climate with regard to LGBT rights.
This was Corey's first appearance on AC360 as a representative of Towleroad. Congrats to Corey and thanks to Anderson for having him on.
Watch, AFTER THE JUMP...