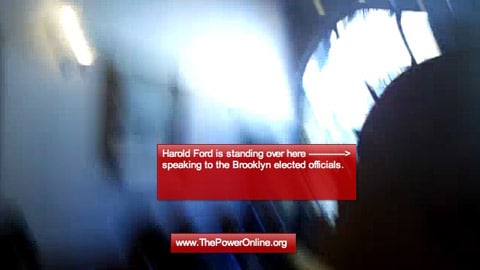 Gay rights activist Jon Winkleman targeted potential NY Senate candidate Harold Ford Jr. at a Brooklyn luncheon for Assemblyman Vito Lopez on Friday, shouting, "Anti-choice, anti-gay, snake oil Harry go away" before being escorted out of the building by a foul-mouthed security guard.
The 'snake oil salesman' moniker was given to Ford by Empire State Pride Agenda executive director Alan van Capelle following Ford's announcement that he's suddenly for marriage equality despite voting twice for the federal marriage amendment.
Watch the activist luncheon interruption (well, what you can see of it), AFTER THE JUMP...