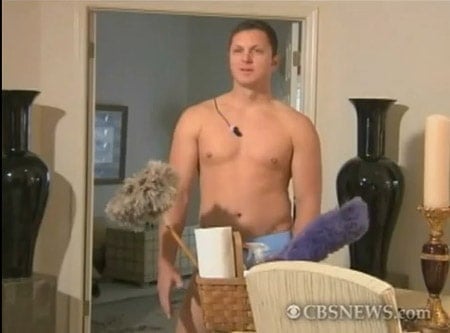 CBS News does a hard-hitting recession-era story on male maids like Nate who are "taking a crack at cleaning" (so to speak) in a jockstrap. Jockstrap maid service is available in over 40 cities across the country. Here's the Jockstrap Maid site (NSFW).
Maybe you could be just as happy as Marlene.
Watch, AFTER THE JUMP...
(source)