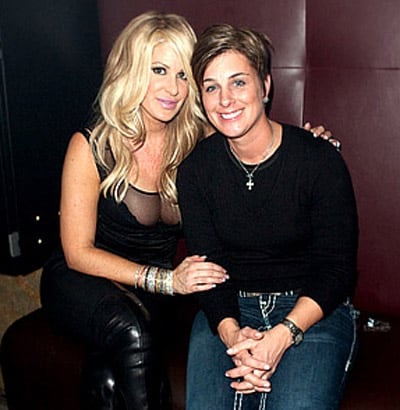 US Magazine is reporting that Real Housewife of Atlanta and Circuit DJ Tracy Young are a couple:
"Zolciak, 31, stepped out with her love of three months, DJ Tracy Young, at the Blacks' Annual Gala in Miami Beach on Saturday. Young, who made a remix of Zolciak's song 'Tardy for the Party,' was overheard saying, 'We're really happy!' A source tells Us, 'Tracy broke up with her longtime girlfriend to be with Kim. Since they've been together, Tracy lost a lot of weight and got really skinny for Kim. They seem to be beyond happy with each other.'"
Listen to the remix they allegedly fell in love over, AFTER THE JUMP...