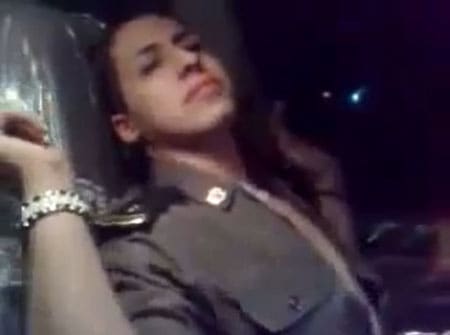 A man in Saudi Arabia has been arrested and charged with "homosexuality", among other offenses, after a video he made with a friend was posted on YouTube and went viral in Saudi Arabia.
Arab News reports: "Police First Lt. Nawaf Al-Bouq told Arab News that the 27-year-old man had been previously charged 'with a homosexual case but was bailed out.'  ... 'This time he is facing three charges: One is for homosexuality; the other for general security; and the third is for impersonating a police officer,' said Al-Bouq. The video depicts a young Saudi man dressed in a police uniform inside a vehicle flirting with the man holding the camera. He asks the cameraman for his driver's license and offers 'comfort.' At one point, he waves around what appears to be a real handgun. Later in the approximately two-and-a-half-minute video on YouTube, he lifts up his shirt and rubs his chest. The video quickly spread online and through SMS until police detained both men involved in the act. Attempts have been made to block the video from being viewed in Saudi Arabia."
Watch the clip, AFTER THE JUMP...