The Kissimmee City Commission voted 4-1 last night to extend domestic partner benefits to city employees, Equality Florida Field Director Joseph Saunders reports: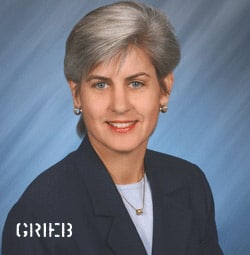 "I am so proud of Kissimmee City Commissioner Cheryl Grieb, who led this effort. Mallory Wells, our Public Policy Director and I have worked side-by-side with Commissioner Grieb for months and she has never backed down from pursuing what is right. Even when anti-gay forces threatened to protest, Commissioner Grieb wouldn't be bullied. With her guidance and leadership we began the slow and tedious task of drumming up support on the commission and in the community…My partner Donald was born and raised in rural Osceola County and has been a part of the fabric of Kissimmee for much of his professional life. His personal stories and the political history of Kissimmee let me know right away this would be a tough fight. But it is in the unlikely places that winning can mean so much more. Tonight, we celebrate Commissioner Cheryl Grieb as a champion. Tonight, she did what many thought was impossible. Kissimmee has now set a very high bar for community organizers and elected officials across the state. If you've ever thought, "We can never do that here," Kissimmee is here to say – Yes you can!"
Kissimmee is a city of approximately 60,000 in central Florida.