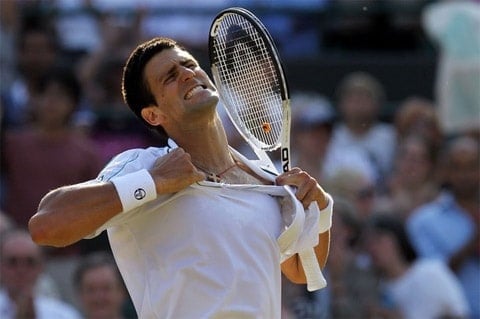 Serb Novak Djokovic turned into an animal after defeating (7-5, 6-4, 3-6, 6-4) Australia's Lleyton Hewitt at Wimbledon today and tried to rip his shirt off.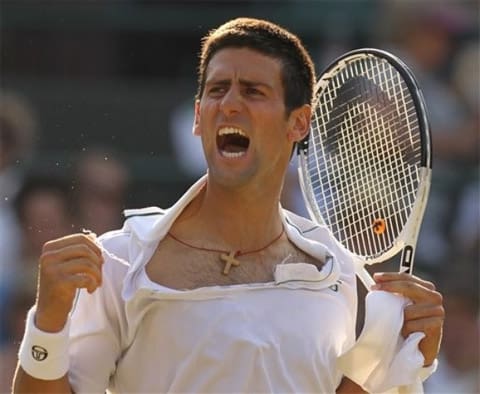 He wasn't entirely successful, so slipped it off over his head, to reveal some stripes of pink tape on his back. More, AFTER THE JUMP...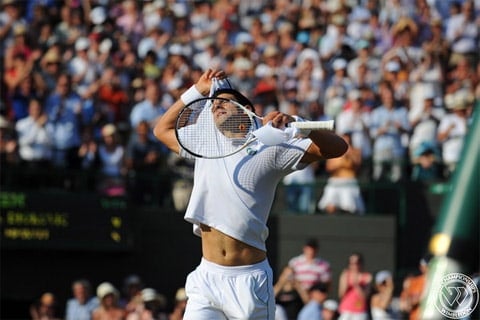 Djokovic's win against former champion Hewitt puts himself in the quarterfinals.