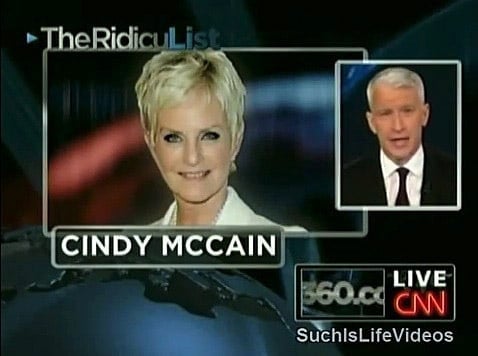 Anderson Cooper inaugurated a new segment exposing hypocrisy last night, with Cindy McCain and her statements regarding 'Don't Ask, Don't Tell'. 
As you know, within a period of 12 hours McCain debuted in a new video speaking out against the 'DADT' policy, and shortly thereafter sent out a tweet saying that she supports it.
Watch, AFTER THE JUMP...