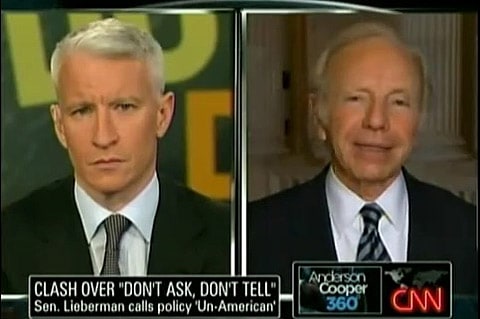 Anderson Cooper discussed yesterday's 'DADT' Senate hearings on his show last night and interviewed Joe Lieberman, who accused McCain of changing standards (McCain has standards?).
Anderson also asked: "How much of the opposition of other folks in Congress is from folks who just don't like gay people?"
Watch, AFTER THE JUMP...
TUNE IN to TOWLEROAD at 9AM for PART 2 of the SENATE HEARINGS - LIVE