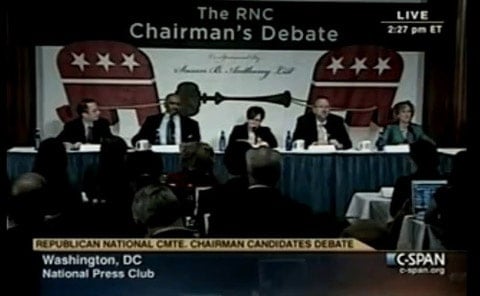 So, the candidates for Chairman of the Republican National Committee were asked, during their debate, about their favorite books, which include The Reagan Diaries, George W. Bush's recent masterpiece, and, well, a stiff gin martini after work (I'll let her explain).
But the kicker is when current Chairman Michael Steele clucks out War and Peace and then quotes from it, only to quote the first two lines of A Tale of Two Cities.
Watch, AFTER THE JUMP...
(via truth wins out)