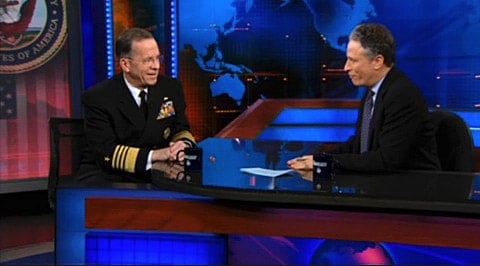 Joint Chiefs Chair Admiral Mike Mullen, who last year gave a powerful speech before the Senate Armed Services Committee about why "Don't Ask, Don't Tell" should go, talks to Jon Stewart about his speech and about the repeal of the military gay ban.
He also talks about his long years of service and the gays that he knew during that time.
Watch, AFTER THE JUMP...