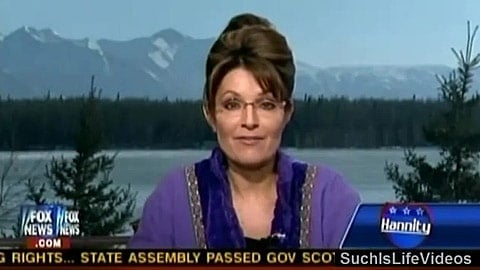 Sarah Palin responds to the news that Julianne Moore will play her in the upcoming HBO film Game Change.
"Well I am all about job creation. And I guess I could provide some of these gals who pretend like they're me some...job security. I would ask though if they're of the mind of spreading the wealth around that perhaps they wanna spring for one of my kids' braces..."
Watch, AFTER THE JUMP...