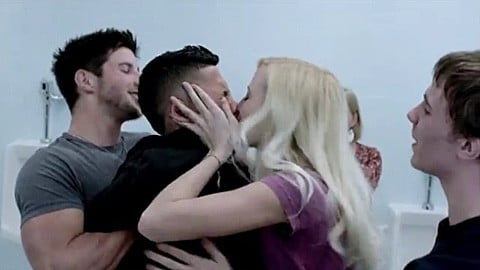 This video was originally posted with my weekly music update earlier today, but upon the suggestion of some of our readers — and because of its emotional and political resonance — we decided to give the clip its own post.
Not too long ago I mentioned the inclusion of "Make It Stop" on the new Rise Against album — a song that explicitly tackles homophobia and gay teen suicide, even going so far as to name the young people who took their lives in September of last year. Today, the band premiered the video for it, and honestly, it's a bit gut-wrenching. Its unambiguous condemnation of gay bigotry also arrives with a handful of It Gets Better videos from other teenagers, in addition to a well-placed cameo from Dan Savage.
Watch, AFTER THE JUMP...