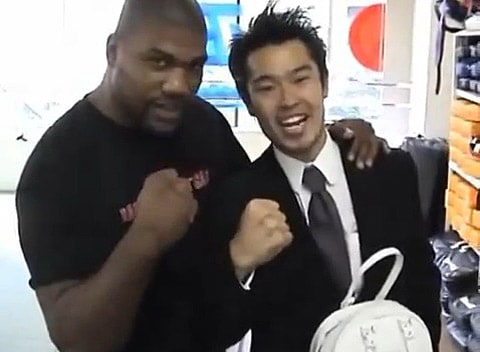 Last time I wrote about UFC fighter Rampage Jackson it was around the time he was starring as Mr. T in the A-Team movie. He was defending remarks he made that "acting is kind of gay" and his alleged use of an anti-gay slur toward a crew member.
A new offensive clip has been posted online in which Jackson tells Japanese people that he is an English teacher and teaches them to say things like "I am a faggot", and other degrading phrases about oral sex, small genitalia, and well, watch the video.
Watch, AFTER THE JUMP...