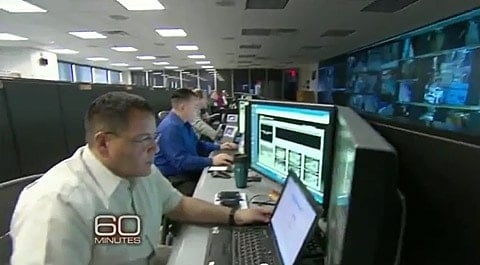 60 Minutes goes inside NYC's 150 million-dollar control center to check out the NYPD's mind-blowing surveillance equipment mounted on every corner, allowing them to monitor individual items that are left unattended on sidewalks and locate all the people captured on them wearing a specific color.
They also talk to police commissioner Ray Kelly who says that the NYPD's counter-terrorism has the power to bring down an airplane if need be.
Watch, AFTER THE JUMP...