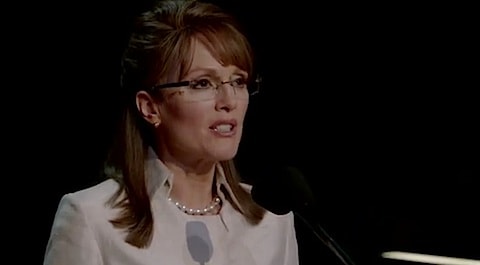 A few months ago we got a peek at Julianne Moore as Sarah Palin in HBO's adaptation of Game Change, the book about the 2008 election. Now, HBO has put out a teaser trailer which focuses on McCain's pick of Palin as the nominee. The film is set to arrive in March 2012.
Woody Harrelson plays McCain advisor Steve Schmidt, and Ed Harris is McCain.
Check it out, AFTER THE JUMP...