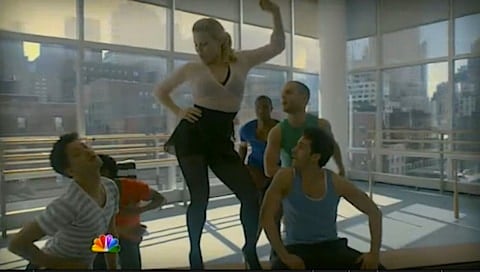 Debra Messing, Anjelica Huston, former American Idol contestant Katherine McPhee, Broadway, Kate Clinton, and Steven Spielberg are just a few of the names involved in the forthcoming NBC drama Smash, which I posted about back in May.
The show's drama revolves around the mounting of a Broadway musical, and NBC has just put out a seven-minute promo on the show featuring footage and interviews with the cast and producers. It appears to be shaping up as a must-watch.
Check it out, AFTER THE JUMP...