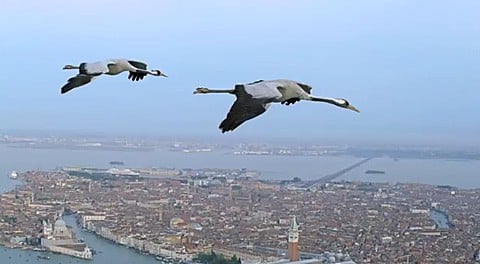 A new show called Earthflight is premiering tomorrow night on the BBC One in the UK which attempts to show what it's like to fly with birds, and it looks positively stunning.
Write the filmmakers: "Common cranes have been hand-reared to fly alongside a microlight to capture these images. Earthflight uses many different filming techniques to create the experience of flying with birds as they reveal some of the greatest natural and man-made monuments of the planet."
Check out the gorgeous footage, AFTER THE JUMP...
(via reddit)