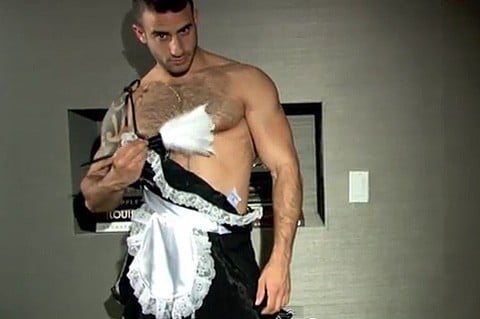 Eliad Cohen shows off his featherdusting skills in a new (work-unfriendly) spot for his travel apartment rental venture Gay-Ville, this one directed in New York by Marco Ovando and featuring a cast of scantily clad characters and at least one NYC nightlife icon.
Watch, AFTER THE JUMP...
Check out previous efforts here.