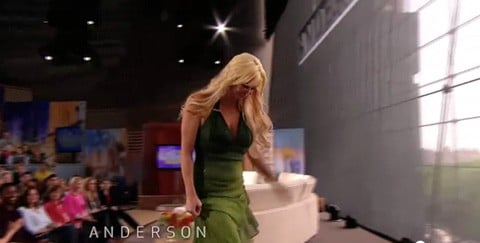 Sarah Burge, a woman who is in the Guinness Book of World Records for undergoing the most plastic surgeries, incurred Anderson Cooper's quiet wrath this week after telling him about starting her daughter on the same process and encouraging her to pole dance.
After he told her "you're dreadful", Burge got up and left the show.
Watch, AFTER THE JUMP...
More, here, here, and here if you want backstory.