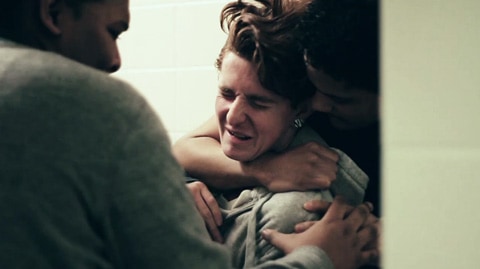 Teen filmmakers in Raw Art Works' (RAW) Real to Reel film program conceptualized, directed, shot and edited entirely on their own this video for Boston indie rock artist and activist Jen Grygiel (of MEandJOANCOLLINS, Steel Poniez, and Yes, Sir fame) which takes on the issues of bullying and teen suicide.
RAW's teens tell the stories of three gay teens as they traverse the difficult reality of being gay in high school. Social isolation, bullying, family stress, and heartbreak are all explored within the hopeful stories of youth emerging positively from situations where there seems to be almost no end in sight; a striking visual accompaniment to the powerful words of Grygiel's own 'It Gets Better' story.
Watch, AFTER THE JUMP...