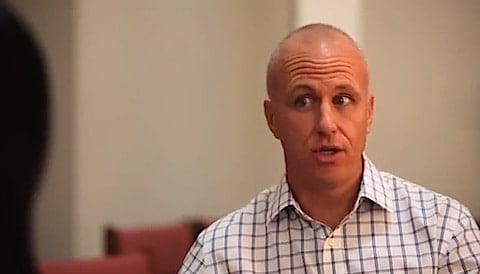 Alan Chambers head of the 'ex-gay' Exodus International organization, talked to OWN's Lisa Ling about his own sexual attraction - he says he can't say he's heterosexual but can't say he's gay. Chambers recently radically changed his position regarding 'reparative therapy', and now opposes it.
"I have to be honest and say of course I have temptations, of course I have attractions related to the same sex. But for over 15 years since I've been in a relationship with Leslie my attraction has been toward her. My devotion has been toward her. … She is the object of my desire. She is the object of my affection. I wouldn't choose anything or anyone else but her. So, am I heterosexual? I don't know. I'm not gay. I have Leslie attractions."
Watch, AFTER THE JUMP...
(via on top)