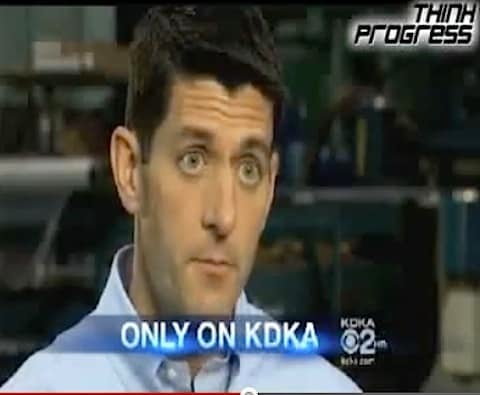 Think Progress takes note of the important point to come out of the Akin controversy:
Ryan and Akin cosponsored a "personhood" bill that would not only prohibit rape survivors from seeking an abortion, but would likely treat terminating a pregnancy that results from rape as a homicide crime. Similarly, Ryan and Akin partnered on a bill seeking to prevent Medicaid recipients who are raped from obtaining an abortion unless they are victims of "forcible rape."
Yesterday, Ryan was asked about his positions:
In an interview with a local Pittsburgh television station yesterday, Ryan was given the opportunity to revise his position now that he is half of the Republican Party's national ticket. He refused:
QUESTION: Should abortions to be available to women who are raped?
RYAN: Well, look, I'm proud of my pro-life record. And I stand by my pro-life record in Congress. It's something I'm proud of. But Mitt Romney is the top of the ticket and Mitt Romney will be president and he will set the policy of the Romney administration.
Watch, AFTER THE JUMP…