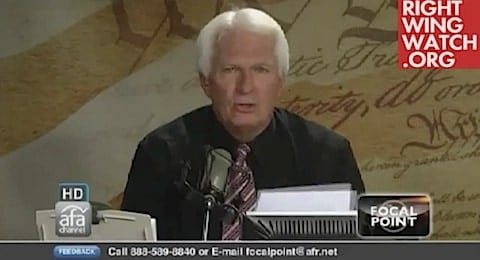 Bryan Fischer, never one to miss a chance to paint a right-wing oppressor as a victim, does the same with Todd Akin, Right Wing Watch reports:
After likening the backlash to Todd Akin's comments on "legitimate rape" to the Pharisees' persecution of Jesus, American Family Association spokesman Bryan Fischer is now comparing Akin to a victim of rape. After listing the growing chorus of conservative activists and media personalities who have called on Akin to quit the senate race, Fischer lamented that "everybody is gang tackling Todd Akin." "You talk about a forcible situation, you talk about somebody being a victim of forcible assault, that would be Todd Akin," Fischer maintained.
Pat Robertson, too, is rushing to Akin's defense.
Watch both clips, AFTER THE JUMP…