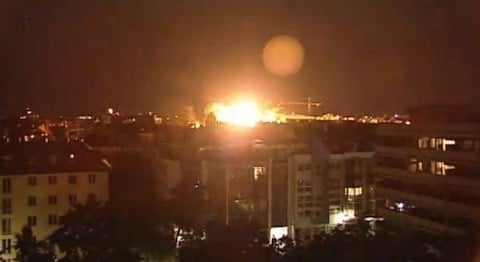 German authorities evacuated a neighborhood and detonated a World War II era American bomb that they were unable to defuse after it was discovered buried several feet underground:
The explosion occurred around 10 PM local time, and the resulting blast blew out windows in the surrounding area and started a few small fires. No injuries were reported, and most residents have since been allowed to return to their homes.
Watch, AFTER THE JUMP...