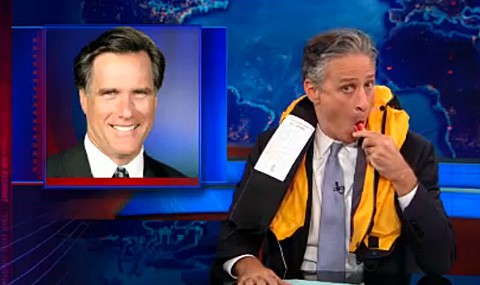 Jon Stewart explains why, according to Mitt Romney's '47 percent' logic, he could not win the vote of his own dad, and takes a look at Romney's 'sinking ship' body language.
Addressing a leaked video, Mitt Romney's words say "No big deal, I want to help all Americans," but his eyes and body language say "Holy s**t, we're all gonna die."
Watch (in two parts), AFTER THE JUMP...