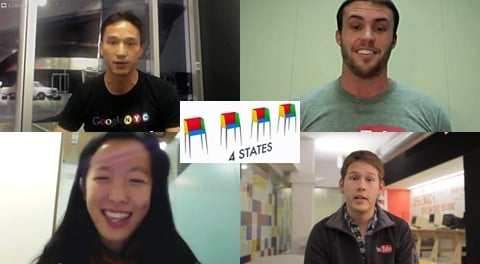 The same team that produced Google's 'It Gets Better' video have put together a great new clip for The Four, in which Google employees speak candidly about their support for marriage equality and urge people to get behind the same-sex marriage battles in Maine, Maryland, Minnesota, and Washington.
Says YouTube employee Julio: "There's momentum around marriage equality, and the possibility that with your help, we can give people the opportunity to love and marry who they choose."
Watch it, AFTER THE JUMP...