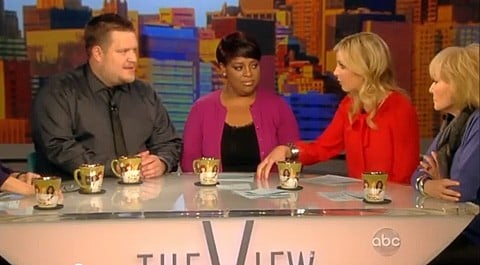 Last week I posted about Timothy Kurek, the man who grew up a devout anti-gay Evangelical, and, after a friend confessed to him that her family had disowned her for being gay, felt such guilt that he decided to live as a gay man for a year to seek empathy.

Kurek appeared on The View today to talk about the book he wrote about his experience.
Watch, AFTER THE JUMP...