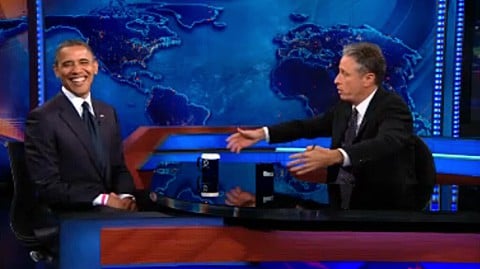 President Obama got a huge cheer from the Daily Show audience in the first five minutes of his interview last night over his support for LGBT rights.
Obama also talked about his performance in the first debate, the case for his reelection, the economic recovery, the Republican congress and taking it back, Biden in a bathing suit, the continuation of Bush-era wiretapping policies, and foreign policy.
Watch, AFTER THE JUMP...
Link HERE and HERE for those of you on mobile.