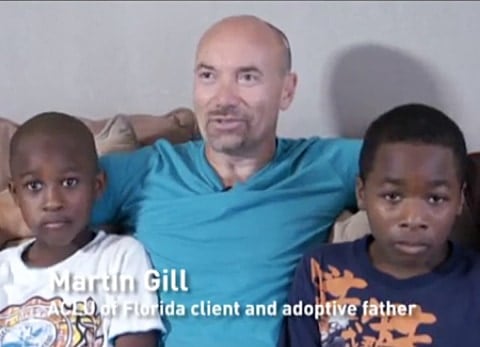 Two years after a landmark adoption victory for gay couples, the ACLU of Florida offers an update on the plaintiffs.
This video includes interviews with Martin Gill with his two adoptive sons, Melanie and Vanessa Alenier who adopted their young son together, the former Director of the 11th Circuit Guardian Ad Litem program and child welfare advocate Joni Goodman, and family law attorney and activist Elizabeth Schwartz. Through their interviews, the speakers recounts the story of how and why Martin Gill and the ACLU challenged the law, it describes what the monumental change has meant for other gay men and lesbians who want to provide kids with loving homes, and the video celebrates the new opportunities for children to find forever families in the wake of the decision.
Watch, AFTER THE JUMP...