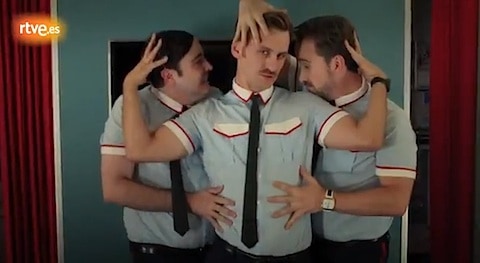 Pedro Almodovar's next film I'm So Excited (originally titled Los Amantes Pasajeros) takes place aboard an airplane traveling to Mexico City. When the flight encounters trouble, the passengers begin to confess their innermost secrets.
If you're an Almodovar fan, or even if you're not, the teaser may get you very excited.
Watch, AFTER THE JUMP...