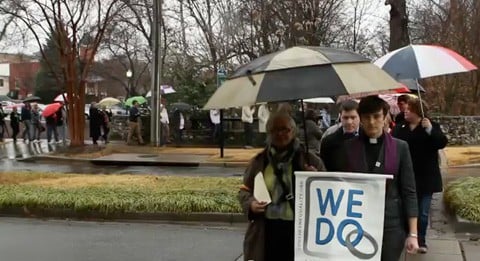 So far this month the Campaign for Southern Equality has taken its 'We Do' campaign to Hattiesburg, Mississippi, Mobile, Alabama, Decatur, Georgia. Morristown, Tennessee, Greenville, South Carolina and Asheville, North Carolina.
They're headed to Wilson, North Carolina and Winston-Salem, North Carolina today, and Arlington, Virginia and Washington D.C on Thursday.
Check out a highlight video of their actions thus far in 2013, AFTER THE JUMP...