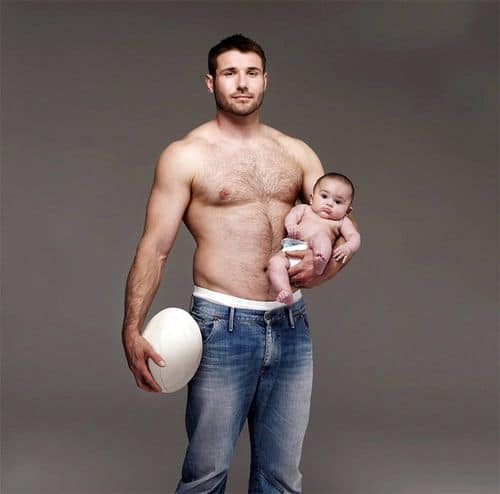 Anti-bullying champion, rugby star, and LGBT ally Ben Cohen has been hired as a model in a new "Cuddle Mastery" campaign from Comfort Zone UK, an ecologically-friendly laundry fabric conditioner, and shared a few photos from the campaign via Facebook.
We'd say he's mastered it.
A couple more shots, AFTER THE JUMP...