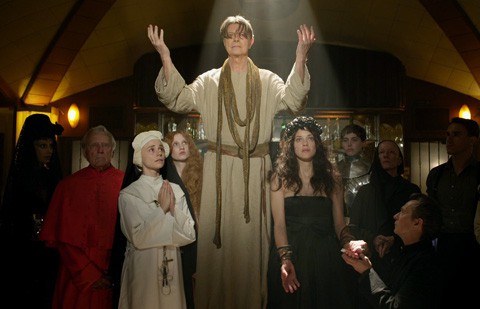 Marion Cotillard, as a prostitute with stigmata and Gary Oldham as a priest beating a beggar are among the naughty Catholic characters, including a whore-hiring Cardinal and a monk getting flogged, who join David Bowie for a romp in his new video "The Next Day".
Surely Bill Donohue's panties will bunch over this.
Watch, AFTER THE JUMP...